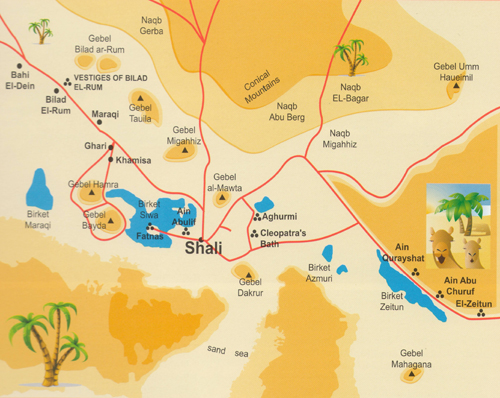 Egypt's oases are the ultimate escape from the demanding and nerve - wrecking city life, where visitors can relax and rejuvenate. They provide a flawless sanctuary from the modern life to experience a fraction of the numerous civilizations that existed in the unrivalled settings of Egypt's deserts. With a unique combination of sand and sky, Egypt's deserts and oases bestow a sense of eternity, something rare to find in the twenty - first century.
Man and nature have co - existed here since as far in history as the Stone Age, but the uninterrupted panorama of constellations and stars, the rock formations, and the dunes defy the calculations of human calendars.
The enchanting scenery, tranquility of the local lifestyle, and the colorful orchards and gardens, complemented by a camel or jeep safari, pave the way for an extraordinary adventure in exploring the majestic deserts.